We Buy Houses Fast Cash
Howard Investing LLC is a local, family owned house buying business with a reputation for helping homeowners get rid of their properties quickly and easily. If you are looking to sell your house fast and want to avoid the hassles of working with a real estate agent, Howard Investing LLC is the perfect solution for you! We're easy to work with and do fair, win-win deals. We'll do our very best to help you in any way we can. Reach out to us today!
Best Offer Guarantee
If you have received an offer from another bona fide buyer, we'll beat their offer, guaranteed!
What Others Say About Us

I called James because I needed to sell my house and needed to sell it very fast because of the time line I was under. James kept me informed through the entire process and delivered excatly what he said he would. Thanks to James my house was sold in the deadline it needed to be sold in which was a tremendous stress relief for me. I did not know how it was going to get done nor did I think it could get done but James kept his word and got it done for me.
- Cliff
James I just wanted to Thank You for all your help!
- Bobby Dalton
We were in a tough situation not knowing where to turn for help so we found James on the internet and decided to call. James and his team were very professional in the entire process and communicated with us to give of us peace of mind. Our foreclosure was scheduled to take place in four weeks once we called James they were able to stop our foreclosure giving us time to find a new place to live and when we closed we walked away with over $13k in cash instead of losing everything to the bank. Thank you to James and his team for all their help and making us feel like family.
- The Jones'
The Howard family is a family of Angels! They helped me or saved me when no one else would! They always had a positive word for me when I was at my lowest would not let me sink even though I was swimming to the bottom. The biggest thing had to be the handshake and smile at the end, may God bless them all especially Mr James Howard ,Thank You from the Mullis family.
- Robert
In the year 2020 COVID hit our family hard both my husband and I lost our jobs we had no way to keep paying for our home or pay for the large amount of repairs needed done. Howard Investing came to our rescue and bailed us out from a stressful situation which we saw no way out by buying our home in a very short amount of time for Cash.
- Stephanie
I called several investors to buy my home in Rockmart no one was able to do what Howard Investing was able to do based off my situation. They saved my home from foreclosure and I was able to walk away with cash in my hand when I thought I was going to lose my home to the bank.
- Terry Downing
Thank You to the team at Howard Investing for buying my home it was a fast and simple process much easier then what I thought. James listen to my needs and what I had going on. After our conversation I had an offer within 24 hours which I took within less then a month I was moving and walked away with a nice fat check more then what I thought my home was worth and a huge smile and relief.
- Ms. Taylor
I can not thank the team at Howard Investing enough for their help with my home. Unfortunately I am going through a divorce and moving out of state back home my home also needed a lot of work. My home was worth less then what I owed and thought I was going to have to pay north of $50,000 for repairs to make up the gap. I tried selling my home but had no luck because I was under water in my home and felt helpless. However, Howard Investing was able to make an offer I had no idea about and about jumped out of my shoes I was so excited knowing I was not going to lose money on my home now. The process from start to finish was simple and was able to move on with my life and I can not thank James and his team enough for saving me.
- Mark Booker
My home was a handy man special caused by me and trying to update my home but it got to be too much I could no longer do. My wife and I also wanted to move closer to our jobs so we called several Investors to buy our home Howard Investing was the only one to call us back and make an offer. If it was not for Howard Investing I do not know what I would have done and so glad I called James.
- Curtis Morgan
We Buy Residential Real Estate in Any Condition
Ugly Houses
Pretty Houses
Condos
Townhomes
Vacant Lots
We Buy Houses in North Georgia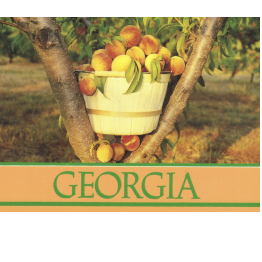 Dallas
Hiram
Powder Springs
Carrollton
Douglasville
Rockmart
We Buy Property from Sellers in Any Situation
Delayed mortgage payments
Foreclosure
Bankruptcy
Divorce or separation
Did you buy another property?
Double mortgage payment
Need a lot of repairs
Ugly or pretty
Short sale
Did you have to move?
Probate
Did you inherit a property?
Get Your Fast Cash Offer
Call (404)769-3341
(or click the button below)